Proven Relief of
Lumbar Spinal Stenosis (LSS)
A condition in which the lower spinal canal narrows and compresses the spinal nerves in the lower back

Best visualized as a "kink in a drinking straw," this compression can contribute to pain and mobility issues
Over two million LSS patients nationwide are diagnosed and treated annually3

Generally found in people over the age of 50

The likelihood of developing LSS increases with age
WHAT ARE THE CAUSES OF LSS?
The natural wear and tear on the spine as people age can lead to a number of contributing factors that cause the narrowing of the spinal canal and create pressure on the spinal nerves:
Thickening of ligament tissue

Overgrowth of bone (osteoarthritis)

Bulging of discs
In addition to taking a medical history that includes a list of your symptoms, other tests may be performed to verify LSS:
Physical examinations to test mobility

Imaging: X-rays, MRI, CT scan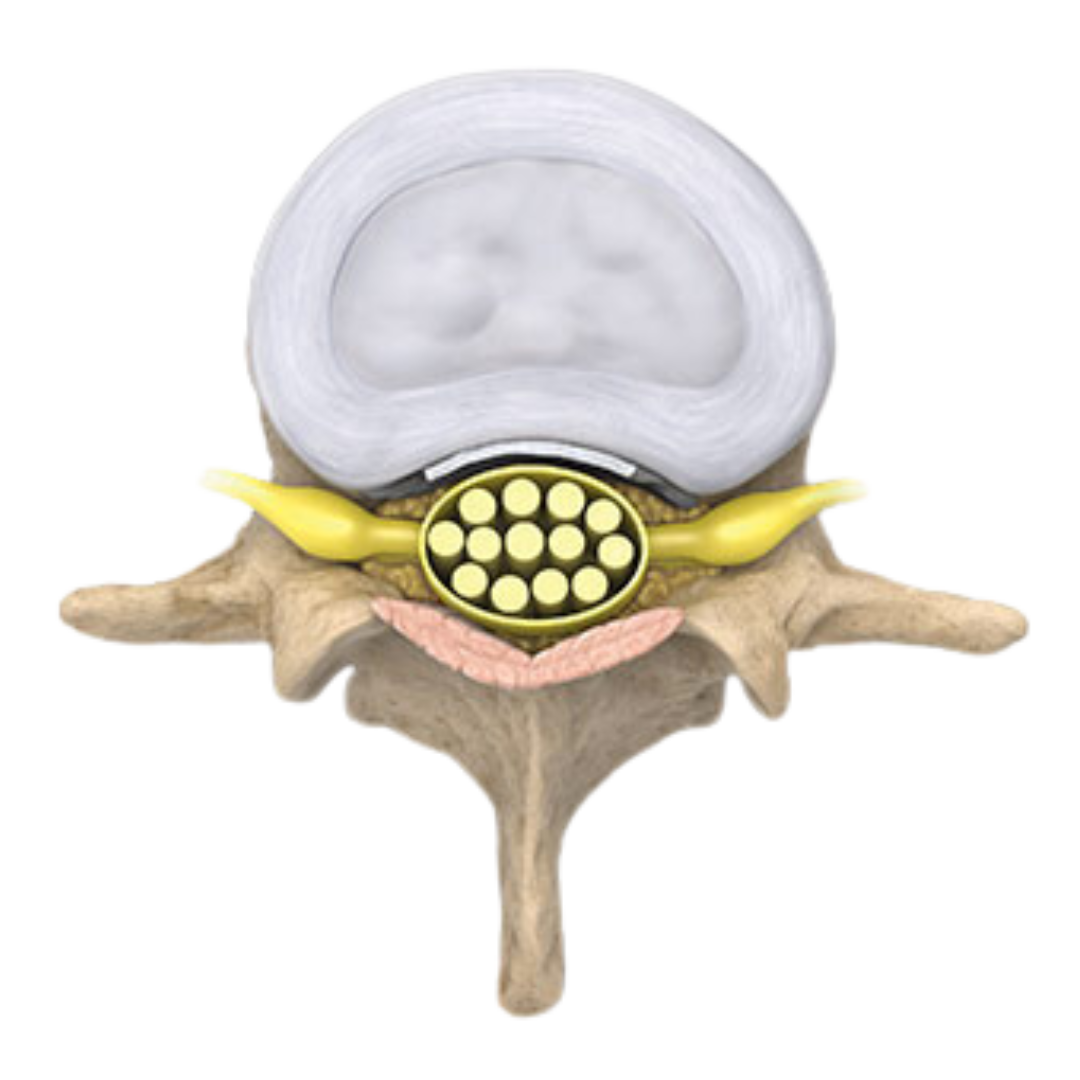 HEALTHY, OPEN SPINAL CANAL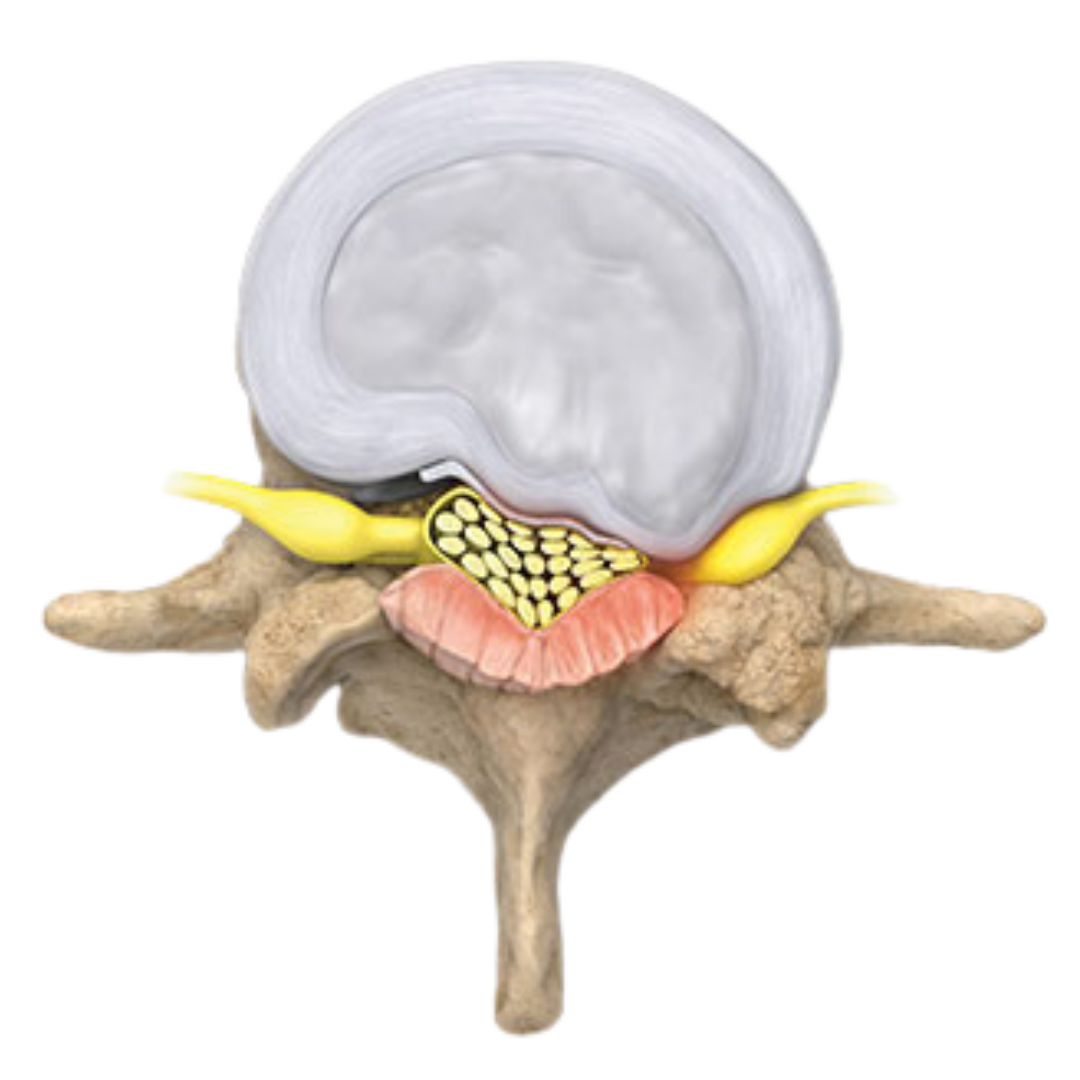 AGING SPINAL CANAL
WITH STENOSIS
How Patients Describe
Lumbar Spinal Stenosis (LSS)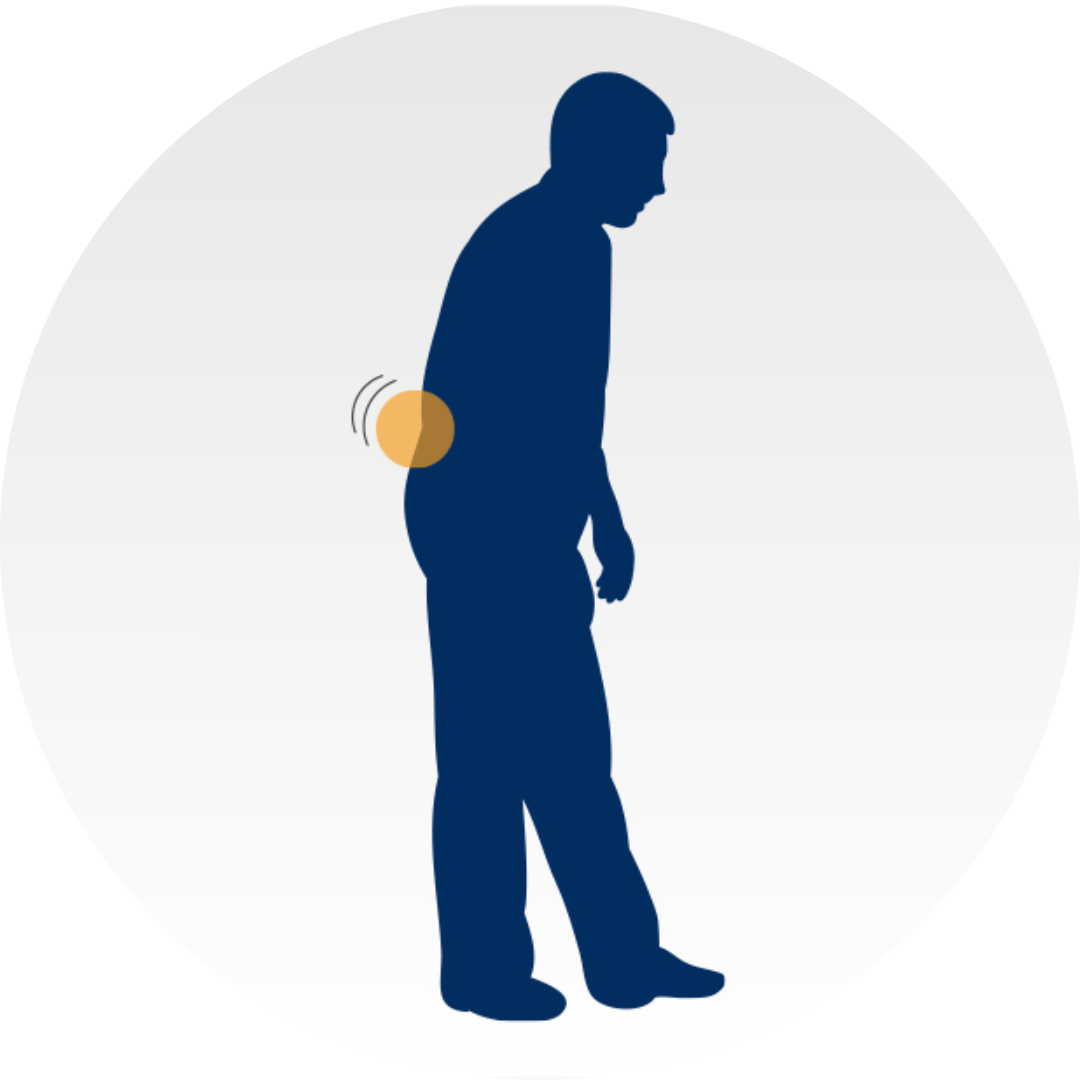 PAIN WHEN STANDING
Pain or numbness in the lower back when standing upright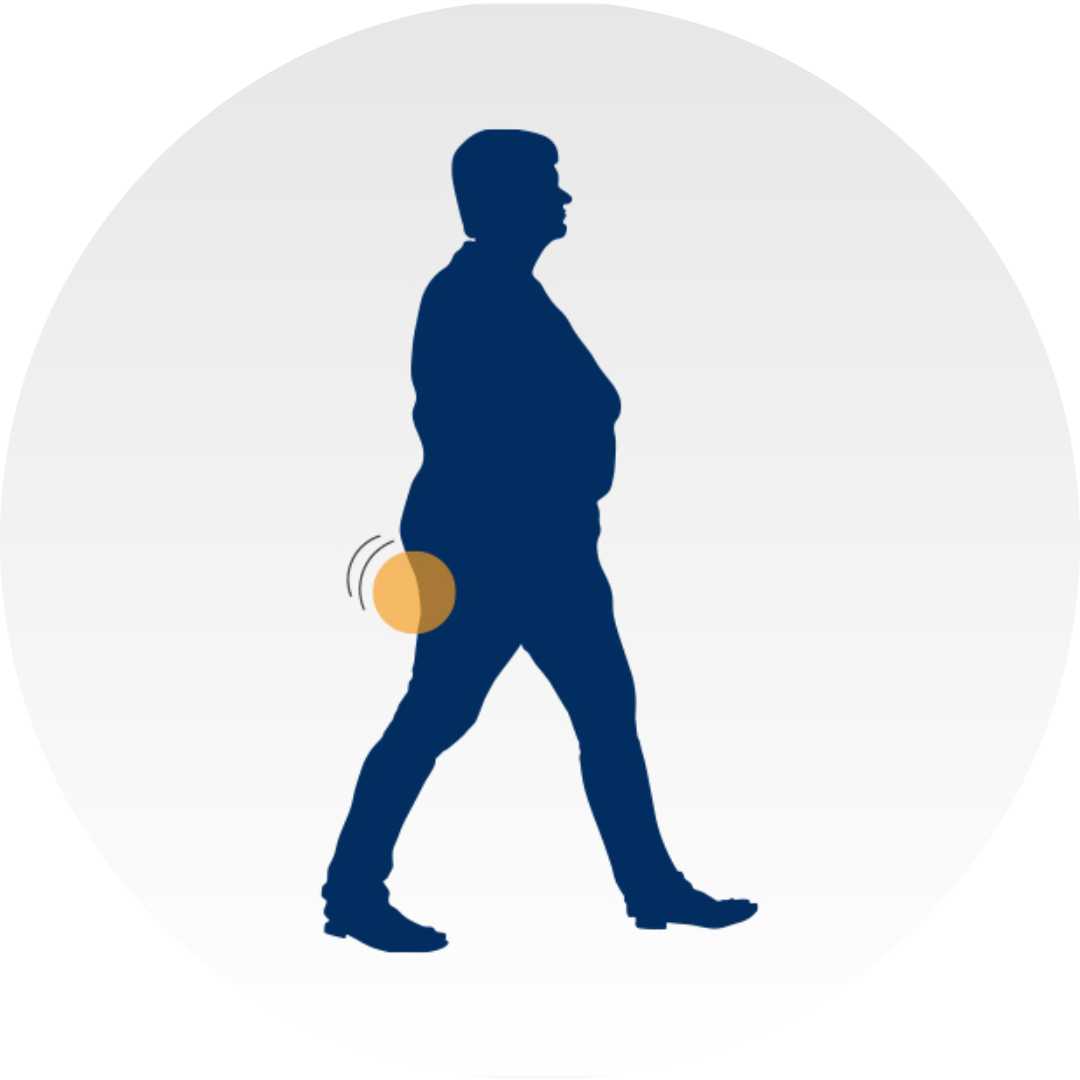 PAIN WHEN WALKING
Pain, numbness, heaviness or tingling in upper legs or buttocks when walking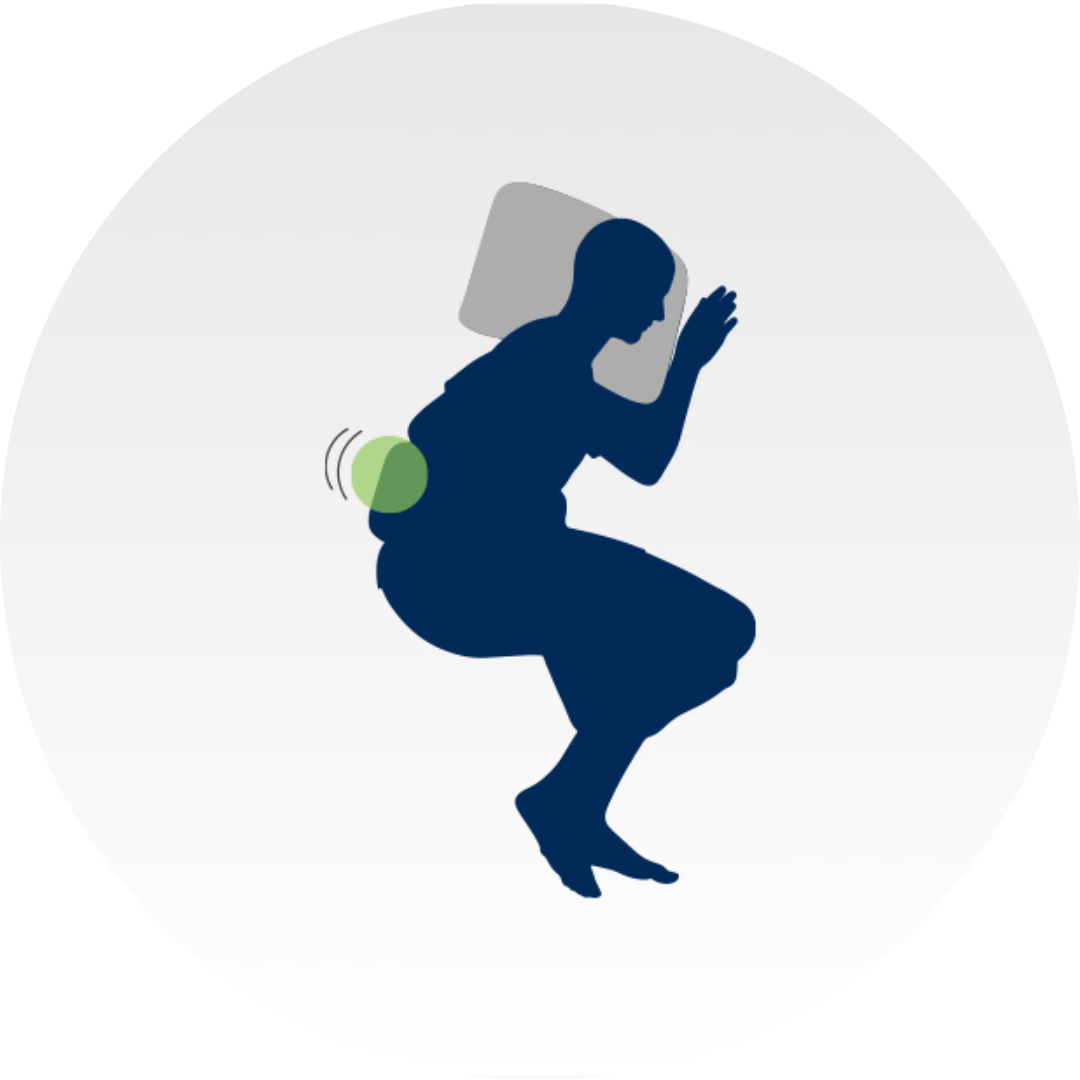 PAIN WHEN SLEEPING
Pain when lying down that may be relieved by curling into the fetal position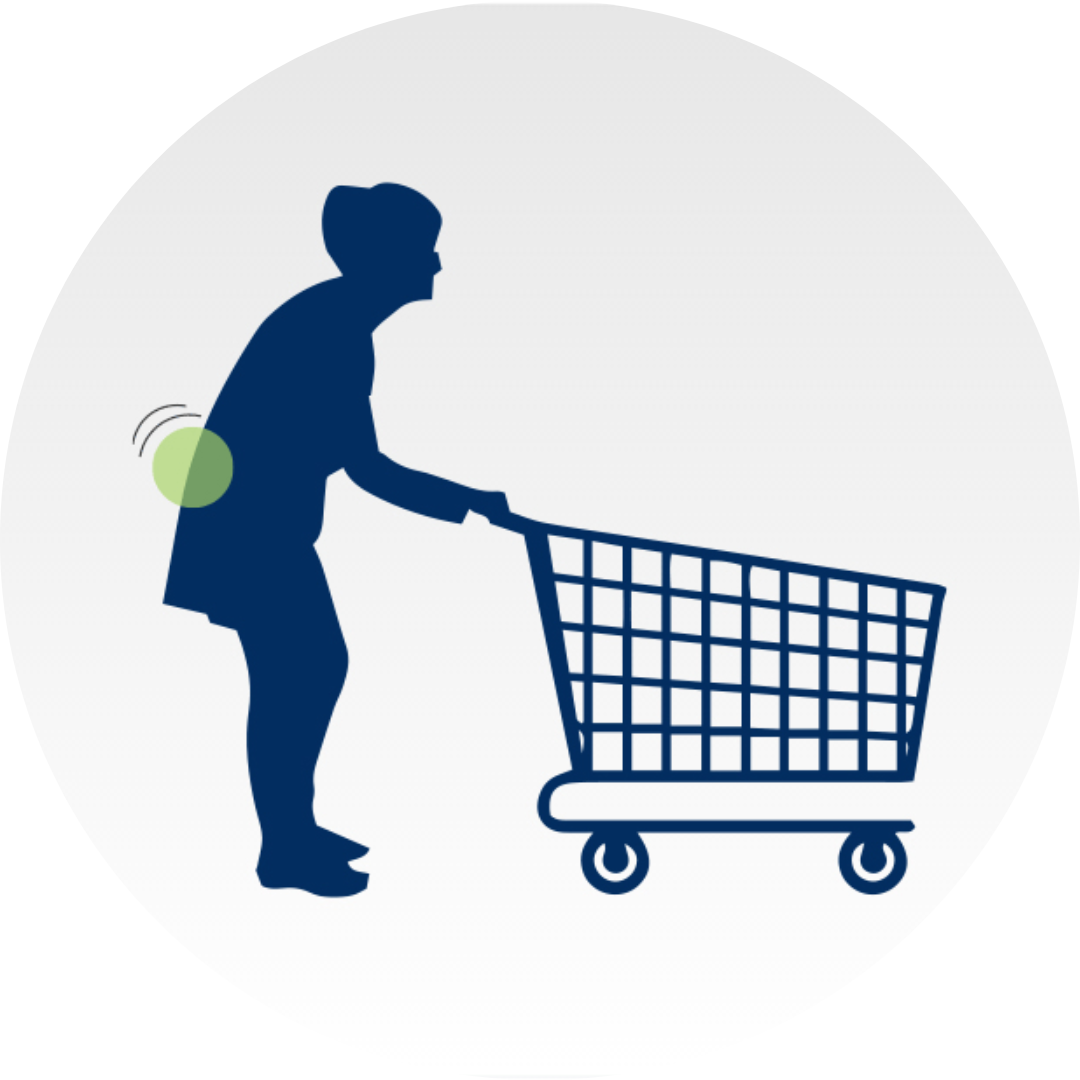 RELIEF WHEN SITTING OR BENDING FORWARD
Temporary relief when bending forward while sitting or standing as pressure on the spinal cord is released and space in the spinal canal is "opened"
About the
mild® Procedure
mild® is a short, outpatient treatment for lumbar spinal stenosis (LSS) that restores space in the spinal canal to help improve back and leg pain.* Using specialized tools and imaging, mild® addresses a major root cause of LSS by removing thickened ligament through an incision smaller than the size of baby aspirin, leaving no implants behind, only a Band-Aid.
Clinical Outcomes for mild®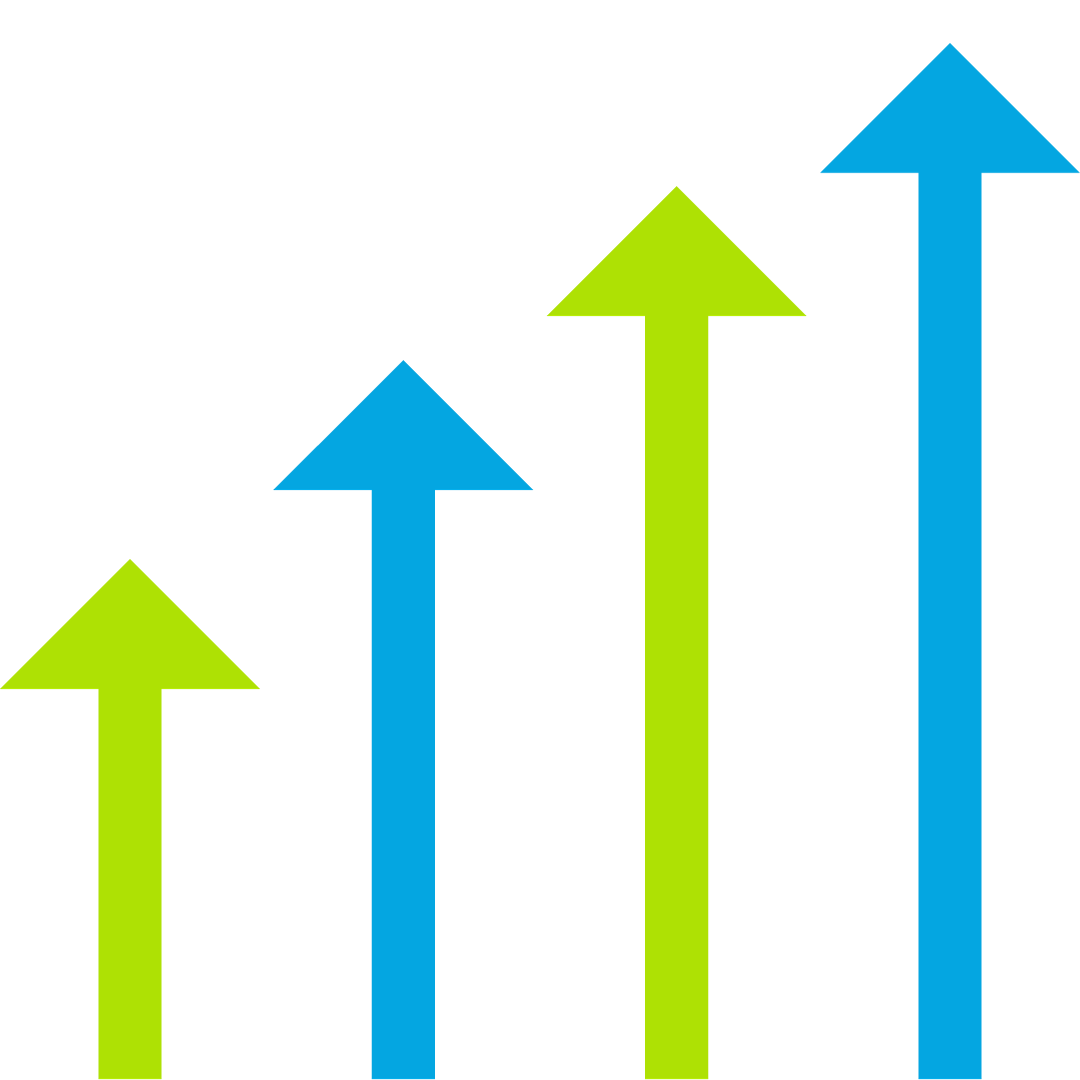 STAND 7x LONGER
INCREASE STANDING TIME
Cleveland Clinic 1-Year Study: Patients were able to increase their average standing time from 8 minutes to 56 minutes with less pain.2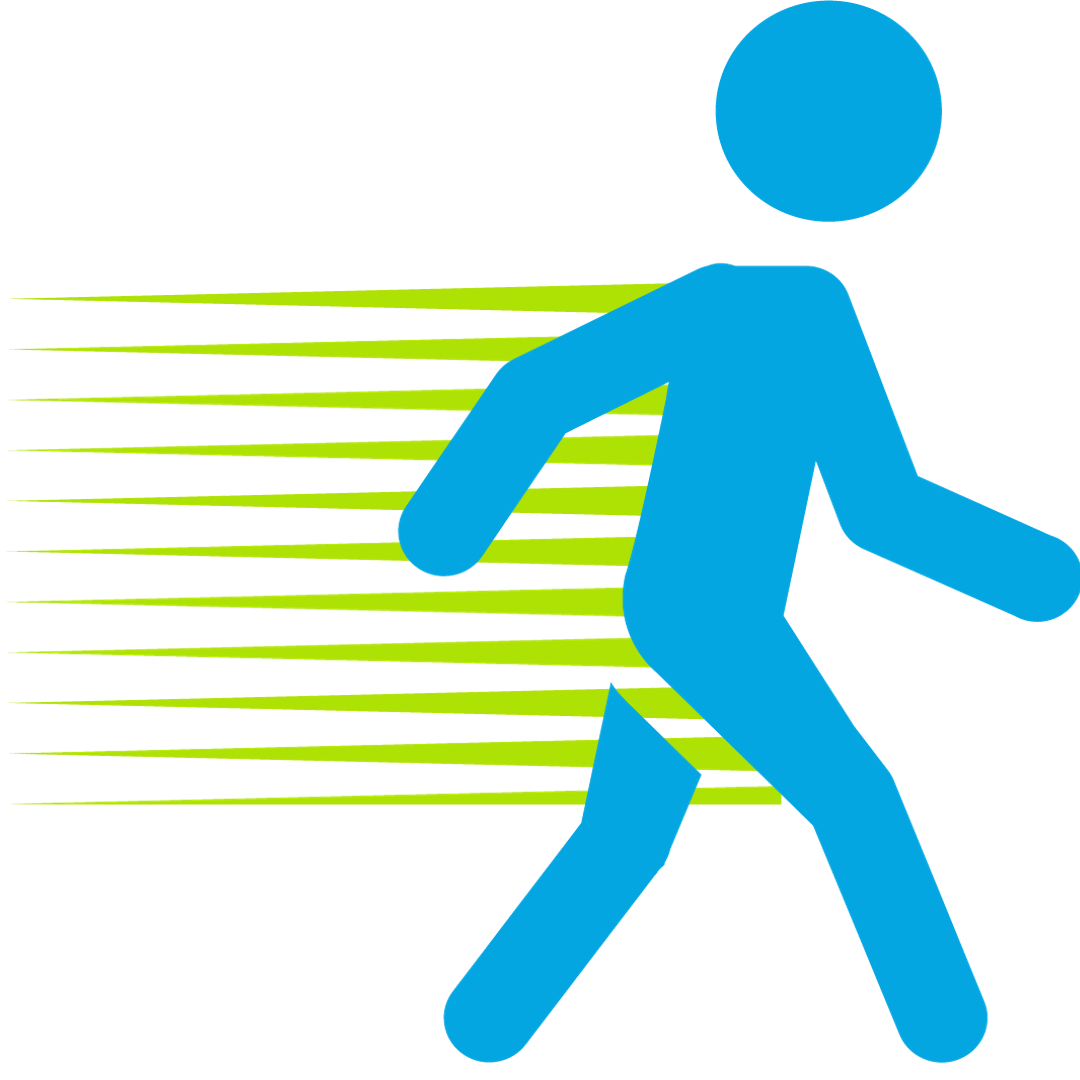 WALK 16X FARTHER
INCREASE WALKING DISTANCE
Cleveland Clinic 1-Year Study: Patients were able to increase their average walking distance from 246 feet to 3,956 feet with less pain.2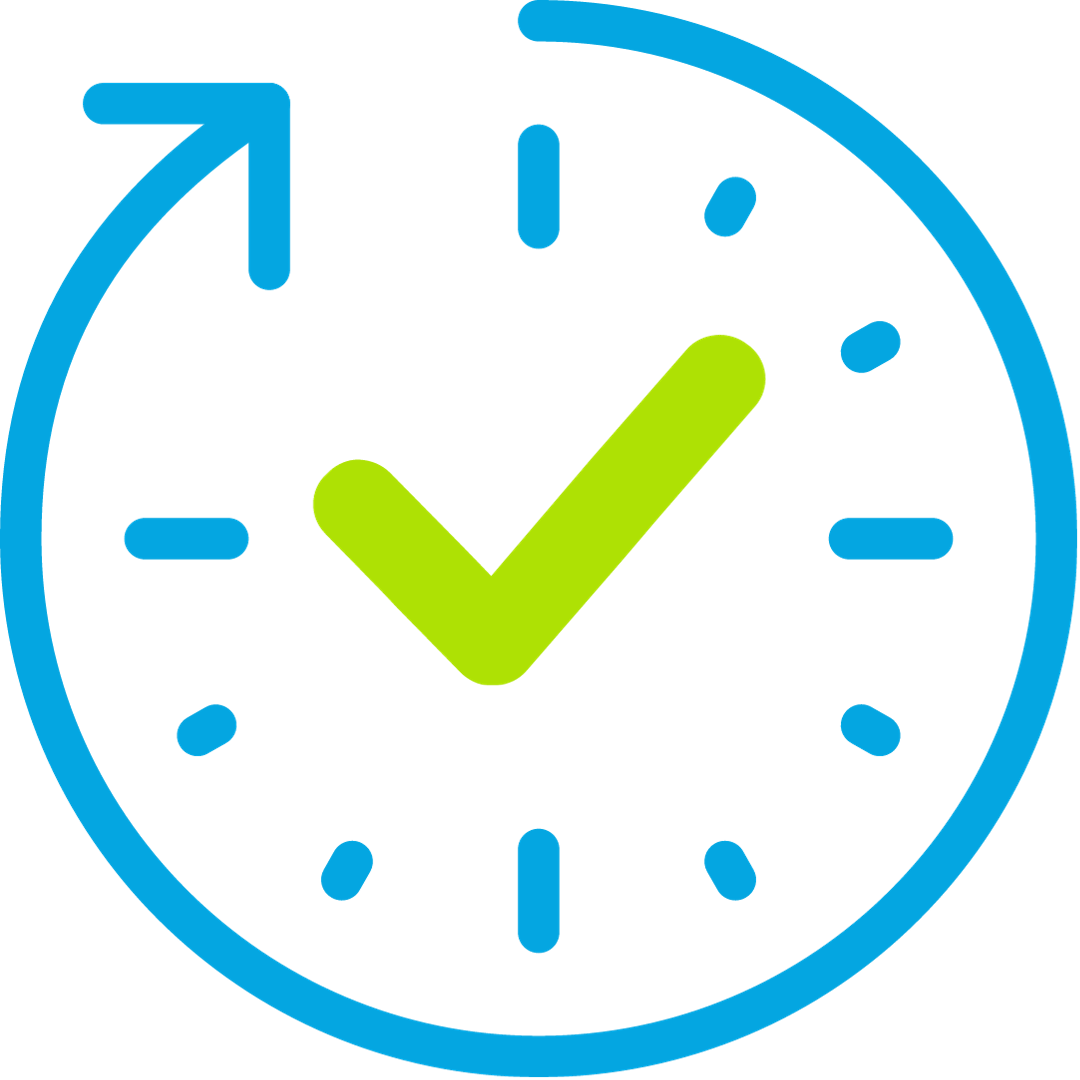 5 YEAR DURABILITY
AVOID BACK SURGERY
Cleveland Clinic 5-Year Study: mild® helped 88% of patients avoid back surgery for at least 5 years while providing lasting relief.14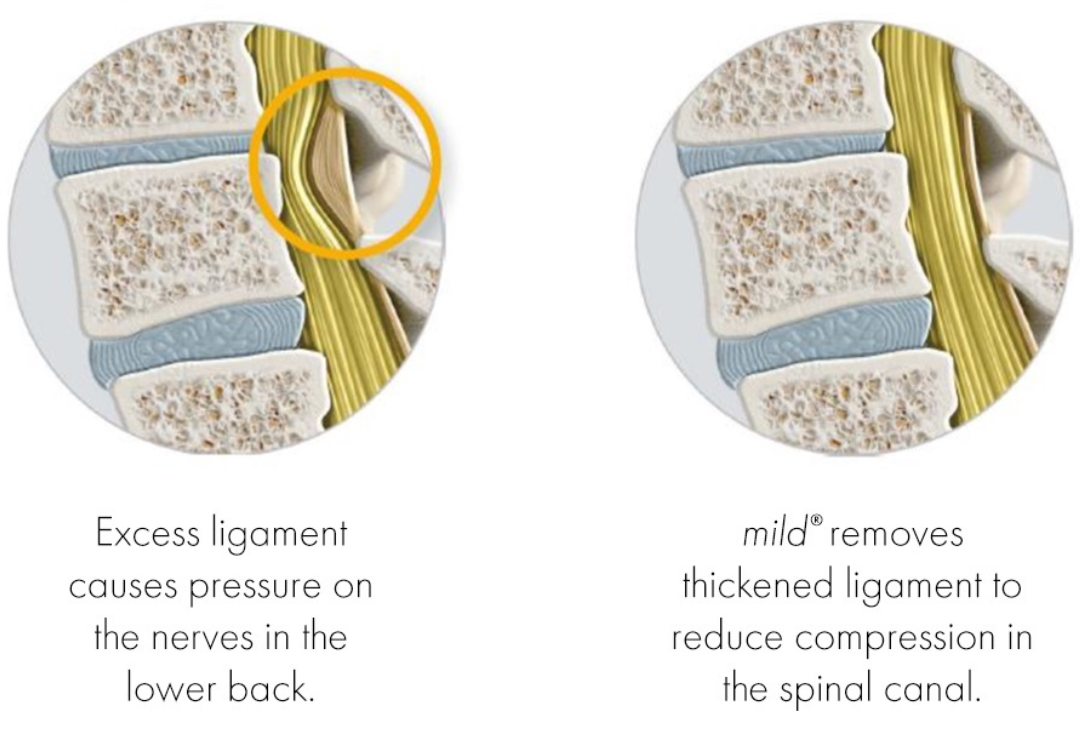 The mild® Procedure
Provides Lasting Result
The minimally invasive mild® Procedure has a safety profile similar to epidural steroid injections but with lasting results, and patients typically return to normal activity within 24 hours with no restrictions.*
mild® is covered nationwide by Medicare (all ages, all plan types, including Medicare Advantage) the VA, U.S. Military & IHS. Commercial coverage varies.
Patient Education:

Watch What the Procedure Involves
What are mild® patients saying?
"I had the mild Procedure done and it was a miracle."
"Why live in pain if you don't have to?"
"Everyday I pinch myself still that I'm walking."
What is Stopping You From Getting Back on Your Feet?
1. Benyamin RM, Staats PS, MiDAS ENCORE Investigators. mild® is an effective treatment for lumbar spinal stenosis with neurogenic claudication: MiDAS ENCORE Randomized Controlled Trial. Pain Physician. 2016;19(4):229-242.
2. Mekhail N, Costandi S, Abraham B, Samuel SW. Functional and patient-reported outcomes in symptomatic lumbar spinal stenosis following percutaneous decompression. Pain Pract. 2012;12(6):417-425. doi:10.1111/j.1533-2500.2012.00565.x.
3. 2012 data from Health Market Sciences report for Vertos Medical 2013.
14. Mekhail N, Costandi S, Nageeb G, Ekladios C, Saied O. The durability of minimally invasive lumbar decompression procedure in patients with symptomatic lumbar spinal stenosis: Long-term follow-up [published online ahead of print, 2021 May 4]. Pain Pract. 2021;10.1111/papr.13020. doi:10.1111/papr.13020study. Int J Spine Surg. 2019;13(2):110-9. doi:10.14444/6015
* Case Study: Leading Interventionalist Shares mild® Patient Outcomes by mild® Provider, Dr. Vishal Khemlani